COPE: Centre of Perinatal Excellence has been commissioned by the Commonwealth Government of Australia to review the existing Australian perinatal mental health guideline initially developed by beyondblue (2011).
An Expert Working Group (EWG) chaired by Professor Marie-Paule Austin, has included representatives of the professional bodies in primary, maternity, postnatal and mental healthcare.  The EWG was convened to guide and inform the development of the new Draft Perinatal Guideline.
Through the work of the EWG together with specialist expert sub-committees, the drafting of the Guideline is now complete and available for public review and consultation (June 5th – July 4th, 2017).
Details of the Draft Guideline
Draft Guideline Title: Effective Mental Health Care in the Perinatal Period: Australian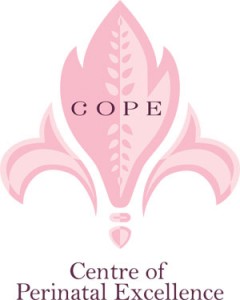 Clinical Practice Guideline.
Guideline Developer: Centre of Perinatal Excellence (COPE).  ABN: 50 203 962 931
Guideline Scope: The scope of the new Guideline now includes the assessment of the high prevalence disorders, and the treatment and management of these together with severe mental illnesses in primary care settings:
Disorders covered in the new draft Guideline include:
Depression
Anxiety
Bipolar Disorder
Puerperal Psychosis
Schizophrenia (new)
Borderline Personality Disorder (new)
Endorsement: The draft Guideline will be submitted to the National Health and Medical Research Council (NHMRC) for its approval under section 14A of the NHMRC Act.
Consultation Period: June 5th – July 4th, 2017. 
How to access the draft Guideline and Technical Report
the Draft Guideline and Technical Report are available in the links below.  Due to the extensive length of the technical report, each section can be downloaded individually.
Draft Guideline: Click on link below to download
Draft Perinatal Mental Health Guideline
Sections of the technical report: Click on links below to download
Part B: Assessment and Screening
Part C: Treatment and Prevention
Part C: Treatment and Prevention (Appendix)
Part D: Harms (treatment safety)
Full technical report: Click on link below to download full Technical Report
Perinatal Mental Health Evidence Review_Full Technical Report
Administrative report: Click on link below to download the Administrative Report
COPE Guideline Administrative Report
How to make a submission 
To make a submission, simply download and complete the template attached to the link below, and return to COPE (the Guideline developer) via one of the following options below.
COPE Draft Guideline submission form
Return your submission via email or post to the following:
Email: guidelines@cope.org.au
Mail: PO Box 122, Flemington 3031
Contact information:
For further information about the development of the draft Guideline please contact: Dr Nicole Highet Executive Director of COPE & Co-Chair, Guideline Expert Working Committee Email:
nicole.highet@cope.org.au
Phone: 0438 810 235